First post is going to be my choices for top 15 HARDCORE albums of 2007
Which on a future radio show later in Dec. I will most likely play bits off of all these albums!
mp3 samples will be added later tonight!
1.
Lion of Judah - Universal Peace

Youngblood
Wow. This record was a recent discovery for me, I never knew a whole lot about LoJ but now I am completely sold on them. This record is fresh, a style of hardcore that currently I am really enjoying. So much I have messaged LoJ asking them to come to the NW on their next tour. Hope all goes well! These DC natives make use of influences of Bad Brains, Quicksand, Burn whatever else you want to compare them to, and lyrically nail it too.
2.
Go It Alone - Histories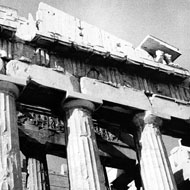 Rivalry
Final Album. Sad to see this band break up, but their last show was amazing, and this album remains as a fine example of their song writing abilities. In a recent interview with Mark he cites influences such as soundgarden and damnation ad for this record. This is clearly heavier than previoius GIA albums, and is worth picking up. Too bad no one will be able to see their live performance now that they have broken up.
3.
108 - A New Beat from a Dead Heart

Deathwish Inc
What an amazing return for these veterans. First record in probably 6-10 years for this Krishna band and this just... wow.. Deathwish has put out so many good records this year, but this new record from 108 is by far the best, and if it wasn't for LoJ and GIA this would be my top pick of the year.
4.
Soul Control - Involution

Rivalry
For all the reasons I loved 108 and LoJ's albums this year is also why Soul Control is high up here. With members of Verse, this Rhode Island band is heavier than LoJ, with a strong philiosphical message in the lyrics. More comparsions to burn, quicksand,etc hah
5.
Champion - Different Directions: The Last Show

Bridge 9
Sure all the songs on this live album are old but being at this show makes this album very amazing. Also the fact that for a live hardcore album it sounds really good. the dvd that comes with it is well worth the watch! look out for
stagediving!
6.
Down To Nothing - The Most

Revelation
Now for some mostly typical hardcore. Typical Lyrics, and hardcore that just hypes me up! shit. Wish i didn't miss their set when they were in Seattle. This bands first release on Revelation. Check out this album and songs like Higher Learning
7.
Allegiance - Desperation

Rivalry
Allegiance's final album. Well most likely. They just played their last show in the NW ever at GIA's last show. When i first got this album it was on constant rotation on my ipod on the way to work, and while i was painting. It was my summer music. Especially with songs like Summer Relief and the rest of the album. Its short at 20mins long so just the right length to not get bore!
8.
Get The Most - Moment In Time

Crucial Response
I LOVE GET THE MOST right now, this could just be about all 3 albums for all i care. as their demo got repressed so it counts! ha CHECK THIS BAND OUT. I wasn't sold till i saw them Live.
9.
I Rise - Down

1917
Another band that like Soul Control and Lion of Judah i got into around the same time as they all had were bringing back mid 90s style of hardcore. I Rise are a band with former members of Youth Attack, that i really want to see live.
10.
The Geeks - Everytime we Fall

Get Outta Town / Thinkfast!
I don't even know if this album came out last year or this year. oh well South Korea's The Geeks are perhaps the best Youth Crew band out there (except behind Get the Most) this album sees a lot more originals.. i think their accents have improved too!! recently got the vinyl now too
11.
Blacklisted - Peace On Earth, War on Stage

Deathwish Inc
oh man.. has this 4 song ep made me really eager for more blacklisted.. this band has just in recent years become really hyped and as it should be.
12.
Ruiner - Prepare to Be Let Down

Bridge 9
A lot of people were let down by this album (oh the irony of the album title) I however found the album well good. The production of it wasn't what i would expect. but Lyrically its still all here or well Rob's hate. LOOK FOR THEM IN VICTORIA IN JAN. put on by yours truly
13.
Modern Life Is War - Midnight in America

Equal Vision
Starting to grow on me, coming off of Witness this album seems weak and not as good. but give it time! just as witness had to grow on people. and live these songs kill!
14.
Bracewar - Juggernaut

1917
BRACEWAR! i passed over this band for much of this year. then bam! this band does similar style as Ceremony. This LP is gone and done in like 12 mins! shit you know its good
15.
Crime In Stereo - Is Dead

Bridge 9
Crime In Stereo are doing something so different from what is normally on Bridge 9, and doing it well. I knew they were pretty pop punk influenced already or were going that path but wow. This is well produced and well written.